Online Product Development Class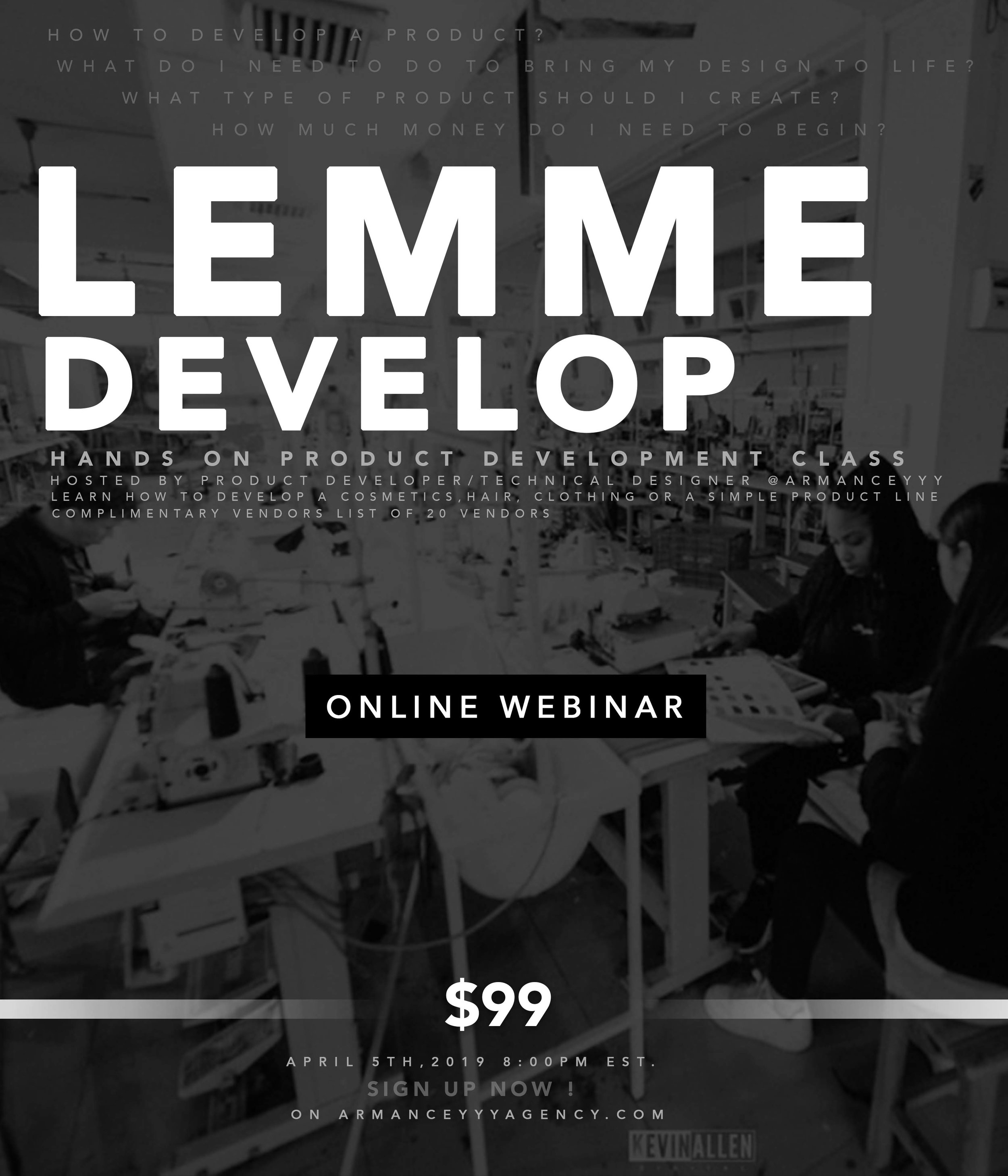 Online Product Development Class
2 Hour Product Development Class for individuals who would like to develop cosmetics, hair, clothing or a basic product line.
Class will consist of a step by step process of what it takes to create a product line.
20 complimentary vendors for custom products (hair,clothes,cosmetics,more)
5 complimentary packaging vendors to offer a full brand experience
During class I will show you how to develop a product.
APRIL 4,2019
8:00 PM EST.
Media Link For Class Will Be Disclosed via Email The Day Before Class !
PLEASE FILL OUT FORM !
sold out